Chairman Message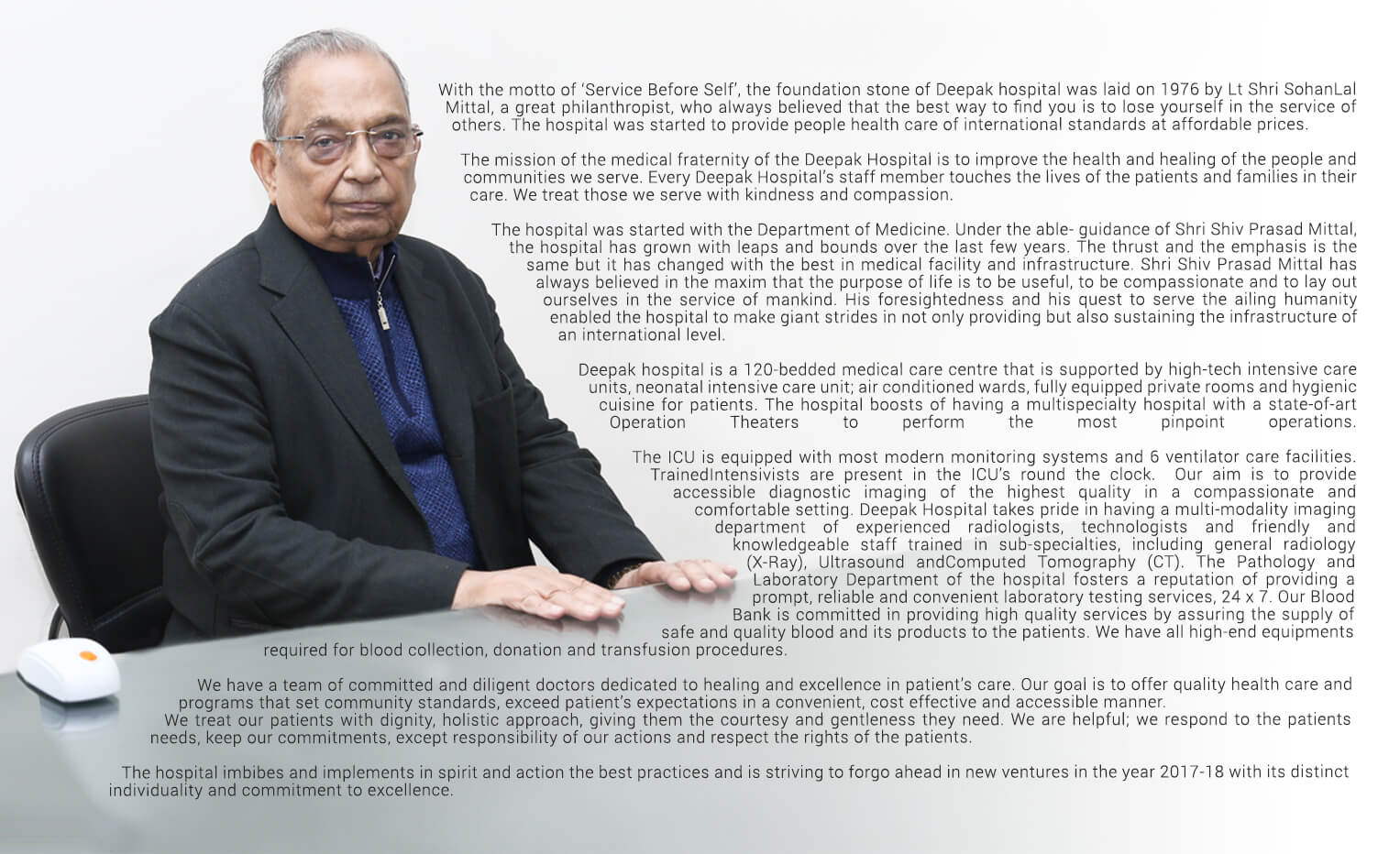 Our Value
We at Deepak Hospital work on principles of Compassion, a positive Attitude, Respect and Equality. These values motivate us to provide for the individual needs of our patients in a compassionate and professional manner, encourage us to create a positive workplace for our employees, and push us to strive to continue to deliver high quality healthcare.
Our Vision
Seeking to put God's love into action to inspire hope among the poor and contribute to their health and well being by providing the best healthcare facilities to all through education and research.
Our Mission
Provide Quality health care services for the community to provide wellness and restore health, as safely and humanity as it can be done at the highest value for all concern.